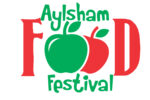 The three-day Aylsham Food Festival bounced back to its traditional calendar slot in October after a two-year Covid-induced absence.
And it was a celebration of the community fellowship that saw the town come together to help those in need during the dark days of the pandemic.
Hundreds of townsfolk attended the various events – the Gala Dinner in the High School, both Farmers' and Country Markets, wine tasting and the Sunday Brunch.
But it was the support of scores of school teachers, students, chefs, catering helpers, local businesses and market traders, as well as food producers and suppliers and even non-food outlets and artisans who helped make the event possible.
These were the people who delivered the goods to Aylsham residents through the dark times when supermarkets struggled, providing a supply line of local produce, special doorstep deliveries, and catering for those unable or frightened to get out.
"It's fair to say that many in the town became increasingly aware of the benefits of staying local – neighbourliness, enjoying our open spaces and caring for the environment, buying more from local traders, especially after panic buying left supermarket shelves empty, said Patrick Prekopp, chair of Slow Food Aylsham.
"As a result, they are now more knowledgeable about what they're eating and dietary issues and are taking much more interest in what they're buying, how they're cooking it and, of course, the value of their local shops."
This was highlighted when, having faced so many challenges over the last 18 months, Aylsham High School, who were hosting the Gala Dinner, was suddenly confronted with potentially serious last-minute difficulties with the gas crisis, food shortages, distribution problems and supply chain delays.
By sticking with locally sourced produce, however, the near-50 staff, chefs and students were able to prepare and serve a delicious four-course meal to nearly 100 guests.
"Executive Headteacher at the High School, Duncan Spalding is an enlightened head. His is one of the few high schools which devotes much energy and resources into educating young people in food and nutrition," said Patrick.
"Ultra-processed food is blamed for the growing obesity problem in children – and it's only by teaching awareness of good, healthy food and how to cook it that the next generation stands a chance of avoiding the serious health problems we see today."
So the future is in good hands – Slow Food Aylsham and Cittaslow salute them all.
Left to right (from top): Gala Dinner at Aylsham High School; AHS student servers; Derrol Waller, Aylsham chef, cookery demonstration; Steve Amer and Dougie the dinosaur entertain visitors to the Farmers' Market; the Brunch.
Slow Food Aylsham would like to thank the following for their support and generosity:
Catering champions at Aylsham High School
Jane Elwes
Stephen Bridgeman
George Bacon (teaching staff, keen foodie)
Karen Harris (teaching staff, 10th Slow Food Festival)
Jo Phipps
Alistair Bradshaw (12th Festival)
Tim & Anna Smith
Liz Fiddy
Cathy Plackett
Diane Clark
Megan Bridgeman
Flowers by Year 7 Eagles
Food producers and suppliers
Bread Source
Budgens
Cheese Truckle
Coxfords Butchers
Eves Hill Community Vegetables
Fresh Approach (Bretts greengrocers)
G F White Butchers
Mr & Mrs Richard Preston
Sam Coles Fishmongers
Swannington Farm Foods
Raffle prizes donated by
Aylsham High School
The Banningham Crown
Bure Valley Railway
Postles of Aylsham
Slow Food Aylsham
• This year Slow Food Aylsham was delighted to welcome the cast of Joseph and the Amazing Technicolour Dreamcoat who performed a selection of songs from the show.  Festival showcase for hit musical