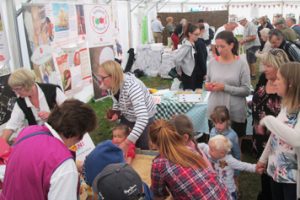 Slow Food Aylsham has teamed up with the Food and Farming group to celebrate the local food scene at the Aylsham Show on 26 August Bank Holiday with displays, and competitions and a chance to win a £50 prize food hamper generously donated by Aylsham Co-op.
Cereals is the theme this year and there will be fun ways for all the family to learn about these magic crops and the food they can produce as well as taste-test different types of bread.
'Bob's Bakery' is bringing sourdough, spelt and traditional white loaves to show how completely different they are in flavour.
The food zone is designed to bring agriculture and the public closer together to understand food better.