Celebrations to mark 15 years of Slow Food in Aylsham including the showcase three-day Food Festival in October have been cancelled as uncertainty around the coronavirus continues.
This follows the decision by the organisation's national board to cancel their annual meeting which was to be held in Aylsham as part of the anniversary celebrations, and would have attracted 50-100 delegates to the town.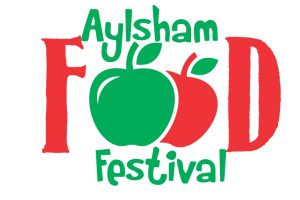 Earlier, Aylsham High School had decided it could not host the traditional Friday night Festival dinner normally prepared by its catering students. One of the night's highlights was to have been a keynote speech by the Executive Chairman of the UK organisation.
This double blow, on top of cancellations of the Aylsham Show and Family Learning Day at Aylsham High School – both key events in Slow Food Aylsham's calendar – has meant that a packed programme of events, promotions and new ventures have had to be shelved until 2021.
It is hoped to hold some form of Food Festival next year at an earlier time – in the spring.
Patrick Prekopp, chair of Slow Food Aylsham said: "We are particularly saddened to disappoint our traditional supporters – stallholders, traders, suppliers and the townspeople – who have made the Food Festival such a popular annual event.
"At a time when traditional shopping habits are breaking down, panic buying, and an unsustainable rise in demand for non-perishable products in supermarkets, our message has never been more needed.
"So next year, we hope to celebrate, not only all that is good about local food, but what is now a growing awareness and appreciation of the value of local traders and suppliers who have been so active and resourceful in the community at this time."
In addition to the Friday dinner, the Food Festival also features a food market in the Town Hall on the Saturday alongside the Farmers' Market outside, and the famous Big Sunday Brunch prepared and served by Slow Food members and friends.
• To learn more about Slow Food Aylsham email info@slowfoodaylsham.org.uk, call 01263 732867, or follow us on Facebook and Twitter @slowfoodaylsham.