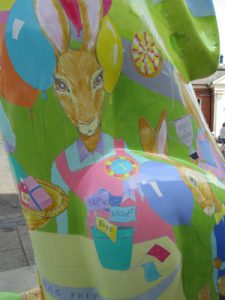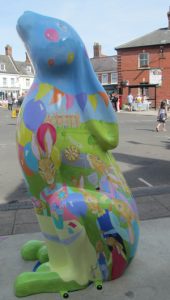 Scores of people gave up their Sunday morning lie-in to go to the Market Place to see the big reveal – the Aylsham hare had arrived.
Unveiled by local children, the 4ft-tall multi-coloured creation was sponsored by local businesses, schools and community groups including Slow Food Aylsham (right).
Humphry Hare by artist Lisa Kirkham, is one of 18 "Moongazer" sculptures placed around Norfolk, in addition to 50 "ears up" hares in Norwich.
The colourful characters will be the stars of the GoGoHares art trail being brought to Norwich and Norfolk by children's charity Break and Wild in Art.