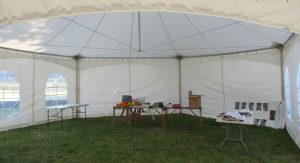 Team Slow Food Aylsham rolled up early Sunday morning at Blickling as temperatures started to climb to prepare their pitch in the Food and Farming Discovery Zone for the Aylsham Show next day.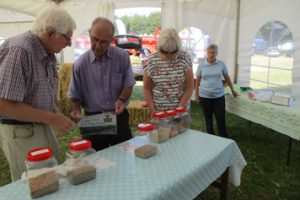 Two hexagonal tents house a range of displays based on cereals – the theme for this year's show – and there will be fun ways for all the family to learn about these magic crops as well as taste-test different types of bread.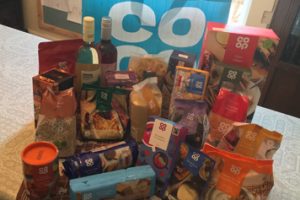 Quizzes based on facts about the different varieties of cereals and "guess the number of seeds in the jar" will test visitors' knowledge – and the chance to win a handsome hamper worth £50 donated by Co-op Aylsham and a family ticket to ride on the Bure Valley Railway.
And there's plenty for the youngsters – make a Slow Food snail out of play-dough, play the snail buzzer game and watch how popcorn is made – and why it's called POP corn.
This cookery demonstration is part of a day-long series of presentations by Slow Food members which includes making dropped scones, also known as Scotch pancakes, topped with fresh fruit compotes.
Alongside them, Bob Wright of Bob's Bakery in North Walsham, will present the "Taste Test" in which visitors are asked to match different types of bread with the taste.
The food zone is designed to bring agriculture and the public closer together to understand food better.

When the prep was over by early afternoon, temperatures had soared to 29C – and it was getting hotter. And the next day was forecast to be hotter.