Where can you get a restaurant-style three-course meal for £18 including a show, free outdoor entertainment as you shop in the market, and the best hangover cure for a Sunday morning?
Welcome to the annual three-day Aylsham Food Festival, which this year starts on Friday 6 October.
Long-time residents will know, but if you're new to the town, the festival, organised by Slow Food Aylsham with its sister organisation Cittaslow Aylsham, is a celebration of Norfolk's diverse and thriving food and drink scene.

And this year, the 17th festival will be held against the backdrop of Aylsham's growing reputation as a "foodie" town. In the past couple of years, we have seen new restaurants, bars and cafes established with a "pop-up" craft beer pub opening soon.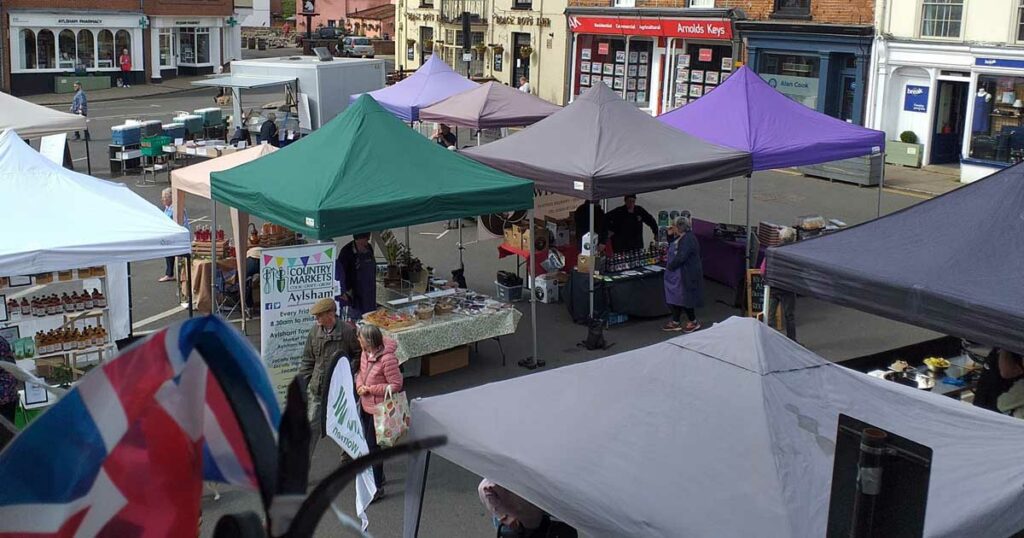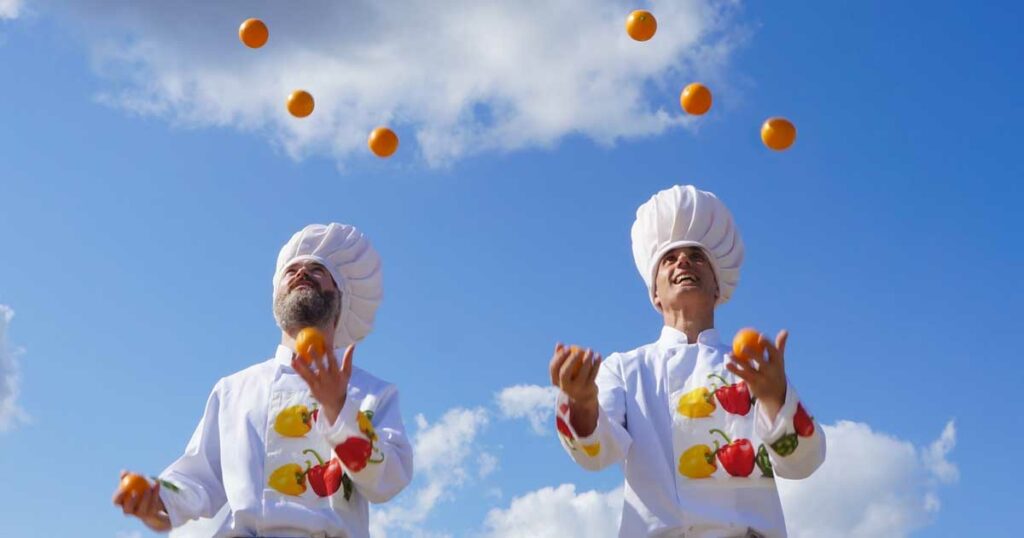 It's also one of the few market towns in Norfolk that can sustain two butchers, two bakers and a greengrocer in spite of three supermarkets, as well as two weekly markets, a Country Market every Friday and a monthly Food and Craft market.
Set in and around Aylsham's historic and picturesque Market Place, where the Sky High Juggling Chefs will perform at the Saturday market, this popular family event opens with the showpiece Festival Dinner, prepared, cooked and served by students of Aylsham High School – and all for just £18 including musical entertainment by the students.
The weekend includes food and craft markets, a wine tasting and the famous Big Slow Sunday Brunch; that hangover cure should you need one.
Slow Food Aylsham is a not-for-profit group, who campaign for fresh, healthy and affordable food. It works with local producers, chefs and businesses to promote the region's food and drink – from market gardens, agriculture and fishing to vineyards producing world-class wines and independent craft beer breweries.
We are indebted to them all for their continuing support and encouragement.
So email us now to book your seats at the Festival Dinner or Brunch – or both – to avoid disappointment. All Festival events usually sell out fast, so please book early.
Diary of Events
Friday 6 Oct
Country Market, Town Hall, 8.30 – Midday. Free entry.
Festival Dinner at Aylsham High School, 6 – 10pm. Tickets £18pp* This includes musical entertainment by the High School students.
Tables are for 10. If your party is less than 10, please expect to be seated with others.
Saturday 7 Oct
Food & Craft Market, 8.30 – 2pm. More stalls in the Town Hall and entertainment by the Sky High Juggling Chefs.
7pm: Wine tasting with choice cheeses at the Friendship Hall, Cawston Road. Tickets £22pp can be purchased on the Heritage Centre website: www.aylshamheritage.com

Sunday 8 Oct
The Big Slow Brunch – 10.30 to 1pm in the Town Hall. Freshly cooked traditional Full English and/or Continental buffet and served by members of Slow Food and friends. Tickets £9pp – Children under 12, £4.50*
* For tickets, please email: slowfoodaylsham@gmail.com
Tickets are non-refundable. Any reservations not paid by 16 September will be automatically cancelled.