It was a slow start, as you would expect, but the first Great Aylsham Snail Race quickly gathered pace and, despite persistent rain, drew a big crowd of spectators at the August Food & Craft Market.
Dozens of excited children – and many bigger kids – turned up with their Tupperware boxes containing their champion snail, or so they hoped. Lettuce leaves and other green foliage were abundant.
A rush of last-minute entrants delayed the start but once registered and numbered, the snails took to the racecourse for a warm up before the off. And the rain stopped.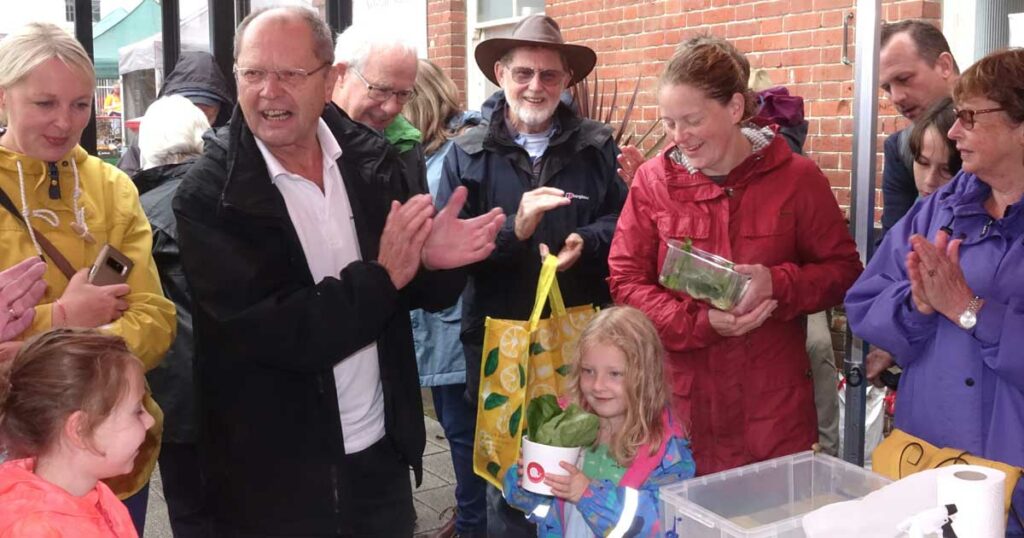 Organised by Slow Food Aylsham, the race attracted nearly 40 entries, mostly children under 10, and local traders. This meant there had to be four races instead of the anticipated two – the Open for families and the Business Challenge.
The traders who took part each sponsored a snail and raised £170 for the North Norfolk Foodbank.
The first race in the Open category involved 10 runners, each lined up on the inner ring of the racecourse – a white cotton table cloth marked out in red, yellow and green concentric circles by the ladies of Hooked on Stitching – when the Snail Master (yours truly) called "Ready, Steady, Slow!"
After a hesitant start, the snails soon stretched their tentacles and feet well lubricated with mucus, and at speeds of around one-tenth of an inch (0.28 cm) per second, raced for the finishing line.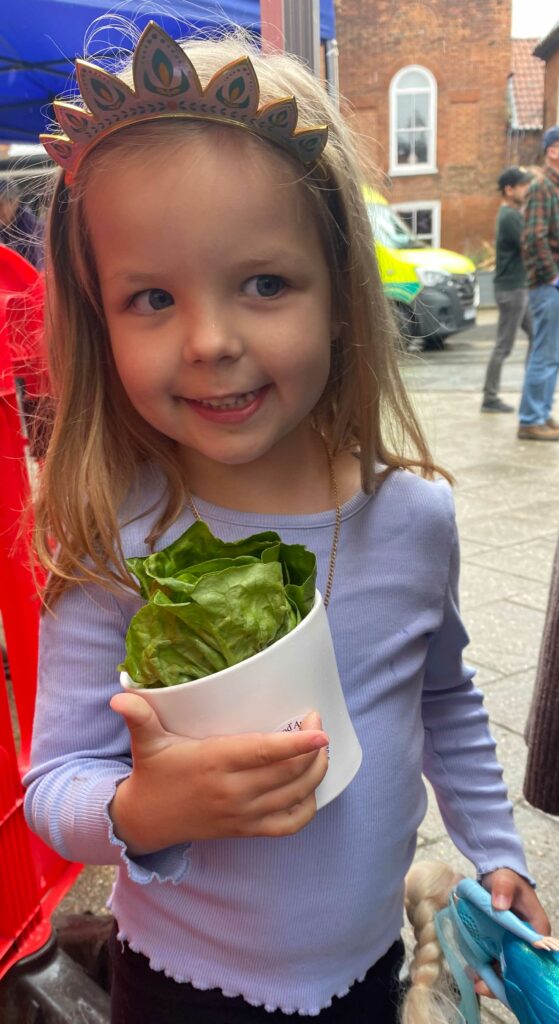 The first winner was No 23, Leaf Cruncher owned by Niamh Pulford, aged five, who finished in 4 mins 56 secs.
The second winner in the Open, with 12 runners, was No 34, Olivia, owned by Olivia Brett, aged four, in a faster time of 4 mins 38 secs.
Each won a handsome pot filled with a lettuce and the honour of being Aylsham's first Great Snail Race winners.
Things took a turn for the worse in the first Business Challenge, however.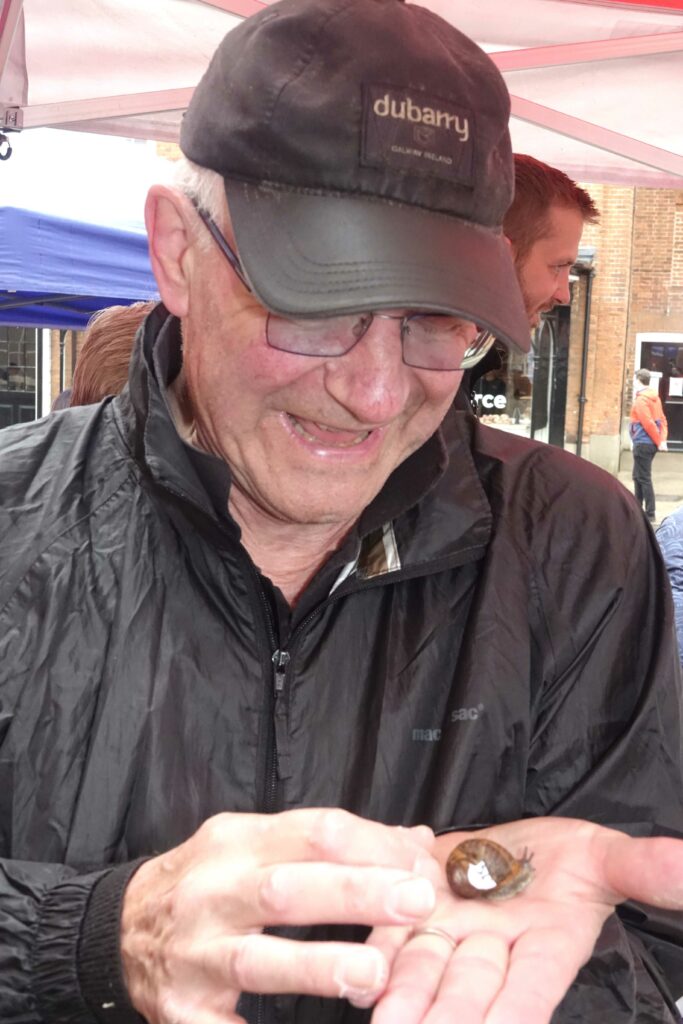 There was drama when, potato farmer and local businessman Tim Briscoe tried to influence the race by tempting his snail, Ironmonger, with a green substance, later identified as lettuce.
After ignoring two warnings from the Snail Master, Ironmonger was disqualified.
The eventual winner was No 50, Abef, owned by Richard Anderson-Dungar of Aylsham Business Enterprise Forum, in a time of 5 mins 58 secs.
Unfortunately for Mr Anderson-Dungar, the Challenge prize – an equally handsome pot filled with a lettuce – had already been awarded to young Olivia. However, Mr A-D was most gracious and accepted the apologies from race organisers who had not anticipated the number of entrants in the race.
The second Challenge winner was No 12, Bookhive, owned and trained by Ben Miller and Henry Layte, of Red Lion Street.
A day of challenges, high hopes, drama, and a severely stained racecourse ended the first of what may become an annual event. Business entries