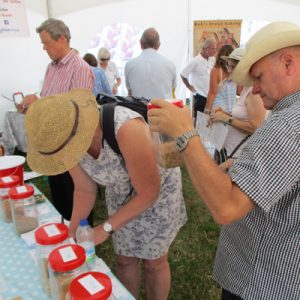 On a swelteringly hot August Bank Holiday, visitors to the Aylsham Show were grateful for the shaded marquee of the Food Discovery Zone where the cool Slow Food group were based.
This year's theme for the displays was cereals which, in their various forms, provide more food energy worldwide than any other type of crop.
And to demonstrate what can be done with these magic crops, Slow Food Aylsham put on two cookery presentations throughout the day – "How to prepare and cook dropped scones", also known as Scotch pancakes, and "watch 'em pop and jump" popcorn.
Alongside, Bob Wright, of Bob's Bakery, from North Walsham, was there to explain how different grains made different breads and why they tasted so much better than factory-produced loaves.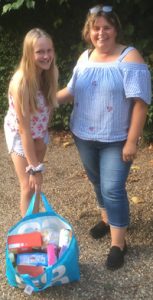 And congratulations to Lottie and Jackie Hicks, from Thurgarton, near Aylsham, who won £50 worth of goodies generously donated by Co-op Aylsham. She won the hamper after answering some challenging questions based on our six banners telling the story of cereals.
Mum Jackie was "thrilled that Lottie had won"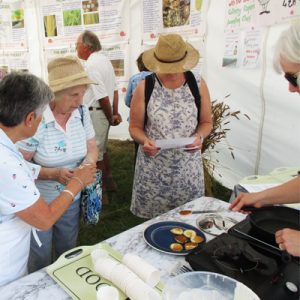 The other top prize – a family ticket to go on the Bure Valley Railway – was won by Sue Goodchild, of Reedham. All she had to do was guess the number of wheat seeds in the jar! And she was remarkably close with her guess of 8,100. The jar contained 8,450. The six jars displayed each contained seeds from cereal grown locally. (See picture for the numbers.)
There was also plenty for the youngsters. A table of different coloured play dough attracted children of all ages – including some middle-aged kids – who were challenged to make a Slow Food snail. Although not a competition, there were some imaginative results on display.
When not getting their hands mucky with the dough, they tried to get round the snail buzzer without touching the sides or getting creative with marker pens on a white board.
Slow Food Aylsham is also grateful for the help and support of the Food and Farming team who shared the marquee which was designed to bring agriculture and the public closer together.
Their encouragement and advice was invaluable.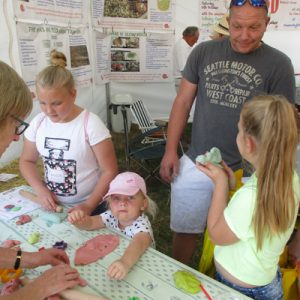 s was their displays of cereal products including samples of plants, animal feed and pasta, which provided many fun facts to take away and was a rich and vivid accompaniment to Slow Food's contribution.
Picture gallery from the show
Dropped scones (Scotch pancakes) recipe
Super-easy playdough recipe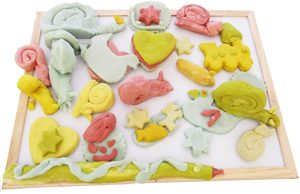 FROM TOP: Youngsters watch popcorn being made;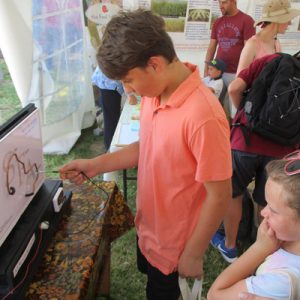 Visitors guess the
number of seeds;
how to cook a simple dropped scone;
fun with playdough;
a steady hand on
the buzzer game.
BELOW: The Slow Food Aylsham group and the Food and Farming team.